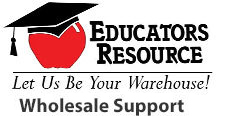 Responsive Designs
Improve SEO Rankings and support your multi-device users with a responsive design. Responsive designs will adjust to the screen size your customers view your websites from.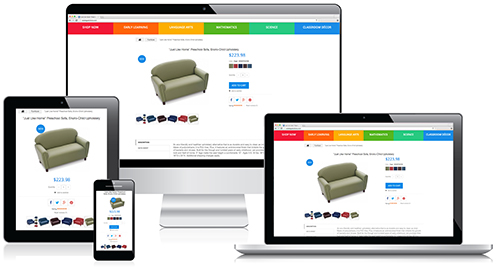 One Click Theme Configurator
Without any technical knowledge, you will be able to customize your themes easily and as often as you wish. Change as little or as much as you like; theme, colors, banners, fonts, images, plus many more.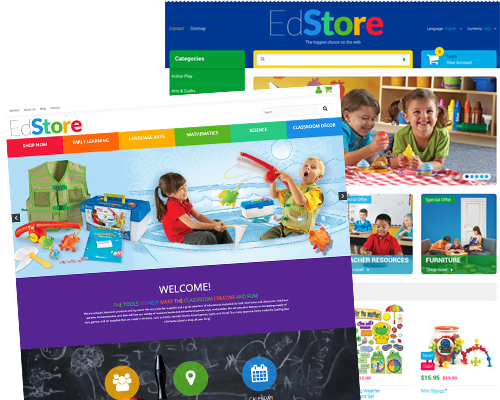 Flash Sales

Sell overstock or discontinued items with a Flash Sale. You determine what products, how much and how long. Perfect way to keep your customers coming back every day.
Click 'N Ship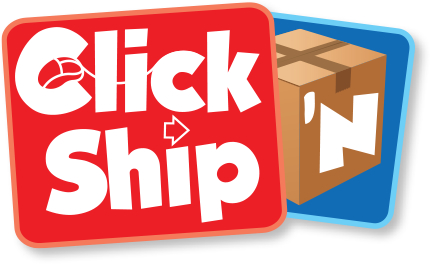 View live inventory from Educators Resource
Quickly and easily manage your orders – no need to rekey!
Send the order for drop ship with the click of a button
Layered Navigation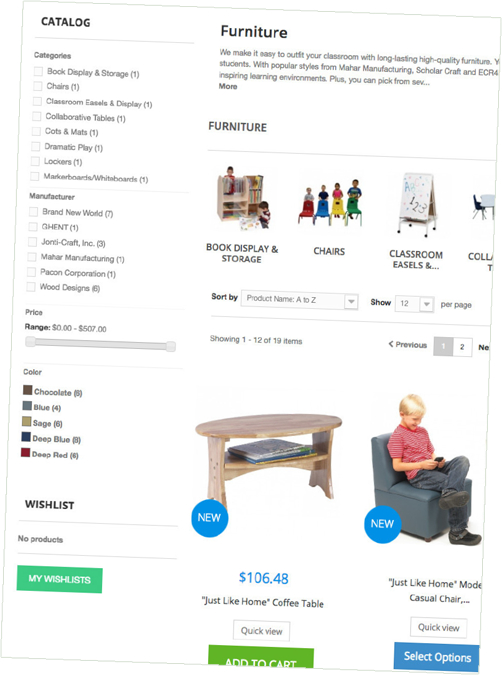 Allow your customers to filter through all the attributes of a product to find exactly what they are looking for. Less searching through items they don't want and save time to ensure the customers find what they are looking for quickly.
Free Shipping Teaser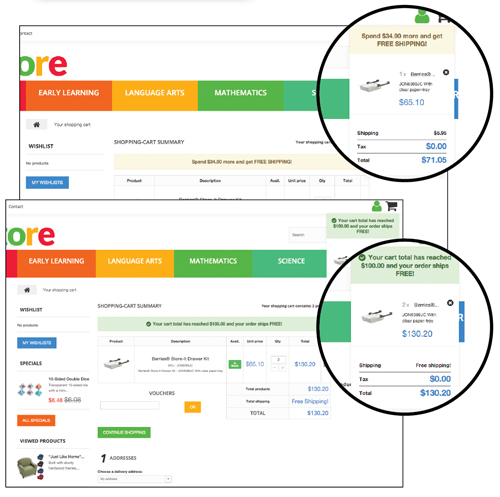 Offering free shipping has just got easier. Let your customer know how close they are to free shipping and let them know when they reach that goal. This encourages them to increase their order size.
Automated Customer Messages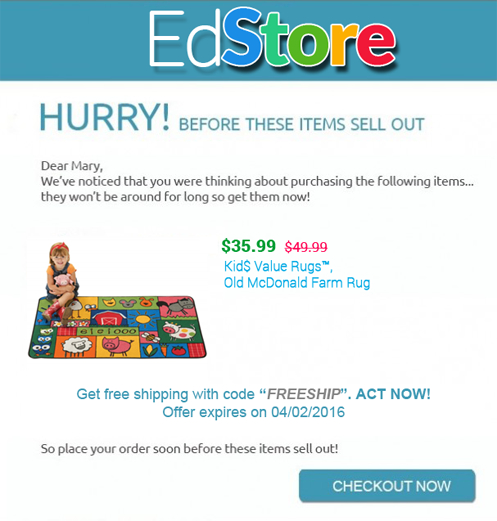 Let the system do the work for you. Customers can be notified automatically when they leave your site without checking out. Send them a birthday message along with a special offer. These are some of the ways to stay connected to your customer automatically.
Customizable PopUp Notifications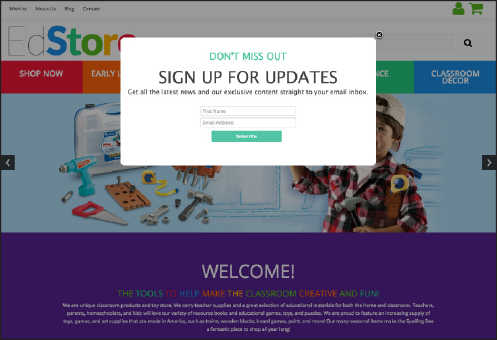 Get your customers to sign up for newsletters, see specials or anything that you need your customers to see when they shop your site.
Advanced Event Calendar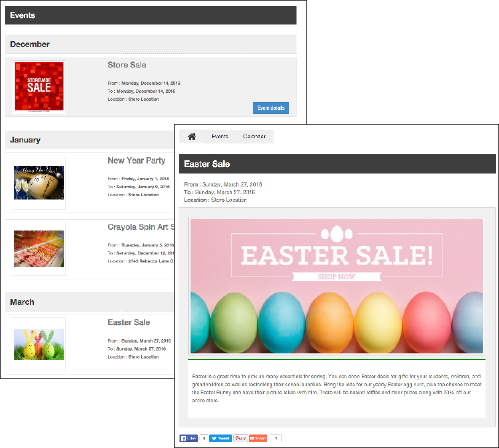 Setup events, workshops or reminders in this easy to use Event Calendar. Add photos, videos and links to display your spectacular events.
Customizable Dashboard & Reporting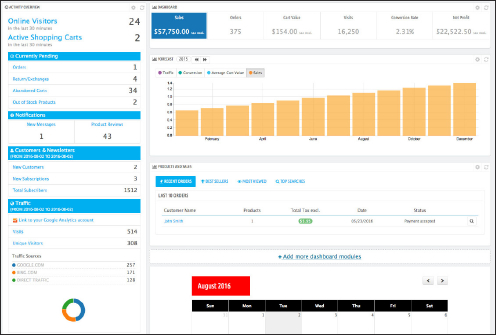 Organize your dashboard for the most used items within your backend. Enhanced Reporting with all the reports you need to keep track of sales, customers and products.
Social Login & Integration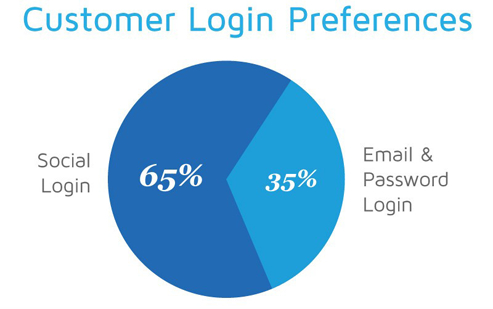 Increase registrations and customer acquisitions by allowing them to use their social login from Facebook & Google. Social login has proven to improve registration conversations by at least 50%.
* A one-time $250 set-up fee and a per order transaction fee applies. Includes custom designed home page, domain name, SSL Certificate, and one full-line online catalog. Dealer must purchase print catalogs yearly.